SuperD Dokuwashi:
Super7
San Diego Comic-Con 09:
Here is the mini version of Brian Flynn's Dokuwashi. I did the sculpting and casting and Brian took care of the design and hand painting.
Straight from the spray booth! Plus a shot of the painted figures feet that I nicked from
ToyBot Studios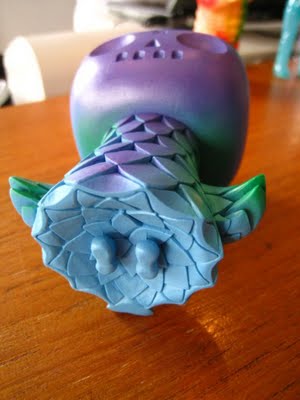 Congrats to those lucky enough to pick one up at the Con. Be sure to check
Super7
for more color waves to come!
Labels: Brian Flynn, Comic-Con, Dokuwashi, Scott Wilkowski, Super D, Super7, ToyBot Studios